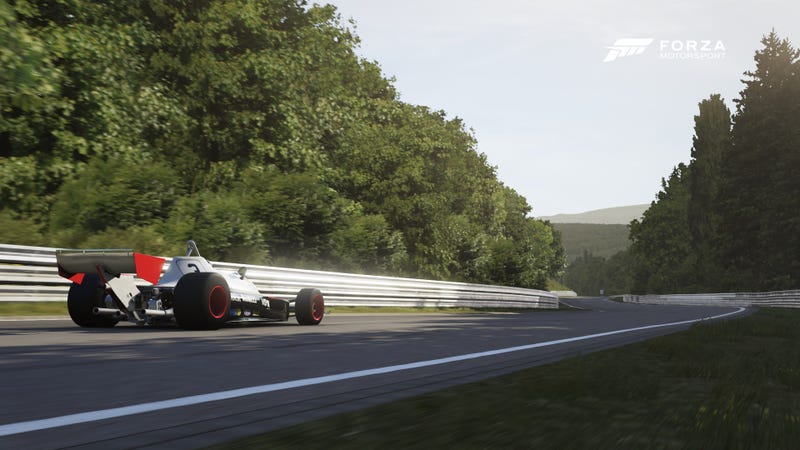 Just a reminder that the fifth round of the Oppositelock Forza 6 Vintage Formula 1 Championship at the Nurburgring is today at 4:30 PM EST. If you haven't already, click the link, read the plan, and sign up. Or, if you've already read the plan but haven't signed up yet, click here to go right to the sign up sheet.
I also have posted the entry list for this series so you all can see who signed up and what numbers they/you have. If your preferred number was taken, you were given the next highest listed one available and messaged about the change.
Given the unforgiving nature of the Nurburgring, this round and this round only will have a different set of rules. They are listed below.
Qualifying will consist of only one lap. It is highly encouraged that all drivers reverse at the start of qualifying so they can get the most out of the lap. If there is a caution, the lap it is on will not be completed under caution. The race will restart briefly following the field forming. In addition, due to the length of the track, cars may not rejoin the lead lap under caution. The pace car may not need to go in front of the field depending on track location. Also due to the unforgiving nature of the track and the likely possibility of not going to the pits under caution, damage will be set to fuel and tires and the pits will be open for the full length of cautions. Lastly, cautions will be called off at the midway point of the last lap.
That's all for now. You all lucked out in that this isn't being run in the rain, but I'd still practice because this could very well be the most demanding race of the season.