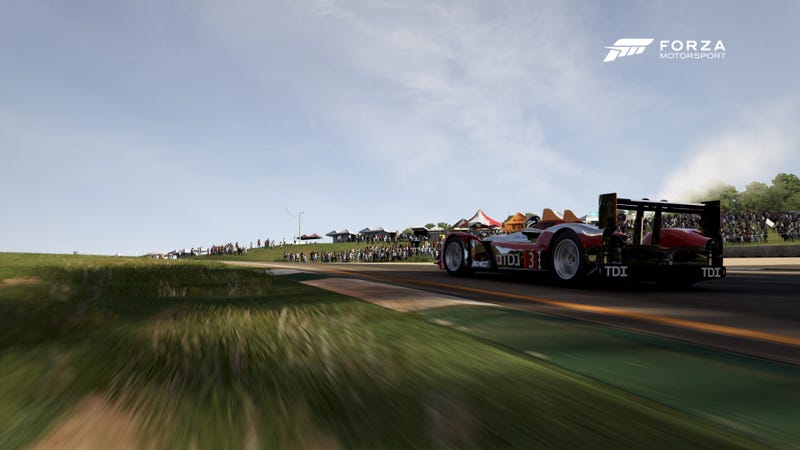 The tenth round of the Oppositelock Forza 6 Endurance Championship at Road Atlanta is tomorrow at 4:30 PM EST. If you haven't already, click the link, read the plan, and sign up. Or, if you've already read the plan but haven't signed up yet, click here to go right to the sign up sheet. If you're not racing, you can watch the race on Twitch, the link for which will be posted by anyone streaming before the race.
In addition if you have finished painting your car, feel free to post it in the official livery thread.
So, there's going to be a major last minute shake up. Last night for the practice, Teamspeak wasn't working. I talked to Chewbakkah about it and he said his server quit on him, so we will no longer be using Teamspeak for this series. Because of this, I have created a Discord server for Oppositelock and Digital Burnouts, and this server will be used at least for the rest of this series and is open for use to anyone running a racing series on either site. Now, given how last minute this server creation is for the race tomorrow, if there are issues with getting people in Discord for the race tomorrow we will use party chat. Thankfully, if you've raced in Cowmaster's CTSC series, you already have a Discord account and are familiar with using it. If not, you can download it here for free on any desktop or mobile OS.

YOU MUST FOLLOW THIS LINK TO GAIN ACCESS TO THE SERVER
Once in the server, all communication between drivers during a race will be done in the Race Chat voice channel, with race-related texts being in the #race_chat text channel.
Well, after weeks of virtually no updates, we now have the biggest shake up to the series since the introduction of cautions. Hopefully, all goes well. And I have a feeling it will.