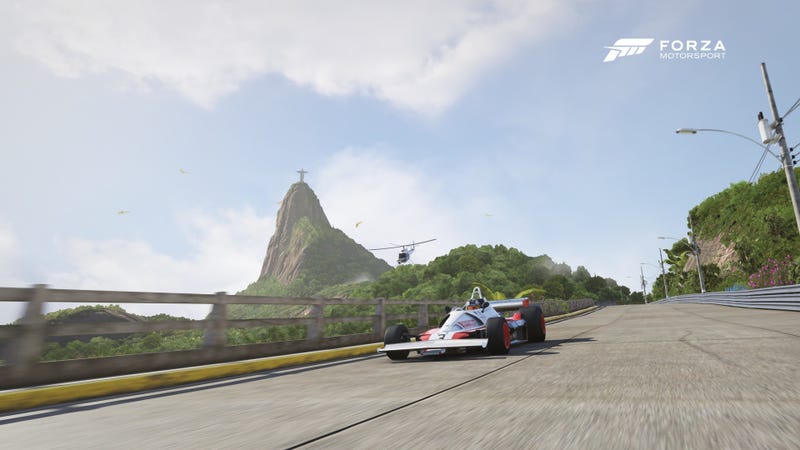 Just a reminder that the ninth round of the Oppositelock Forza 6 Vintage Formula 1 Championship at Rio is this Saturday, May 20th at 4:30 PM EST. If you haven't already, click the link, read the plan, and sign up. Or, if you've already read the plan but haven't signed up yet, click here to go right to the sign up sheet.

I also have posted the entry list for this series so you all can see who signed up and what numbers they/you have. If your preferred number was taken, you were given the next highest listed one available and messaged about the change.
Only one more street circuit! And also the only track on the calendar that can rival the Nurburgring for outright danger! Also, now there are only two races left in the championship. If you've been meaning to join in, now's the time.
UPDATE: So I know it's late notice but I won't be able to host. And I know mack can't be there so it will fall to whomever is there that has the best internet. I'll be on discord so I can walk you through it.
Hope to see you on track!