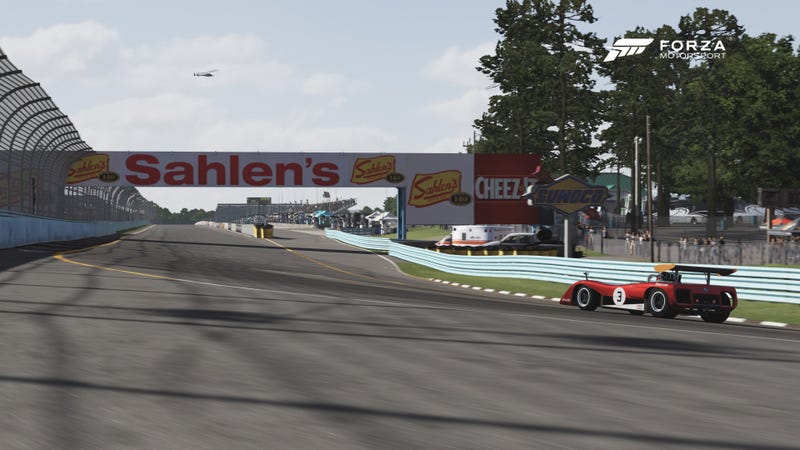 The second round of the Oppositelock Forza 6 Can-Am Championship at Watkins Glen is today at 4:30 PM EST. If you'd like to learn more about the series, click the link and get all the info. Or, if you've already read the plan but haven't signed up yet, click here to go right to the sign up sheet.

If you're not racing with us, many of us stream the races on twitch, the links for which will be posted on race day.
Time to head to Watkins Glen! And not the slow version with the bus stop. Oh no. We're racing the old version. Which means we're entering Turn 5 at around 190 MPH! Cue pure terror.
Also just a heads up, I won't actually be able to make it to this race anymore so RoboRed will be hosting. Look for game invites from him. I'll still be in the Discord chat and watching streams to help oversee things though. Just can't be on Xbox.
Hope to see a ton of people for this one! One of my favorite tracks and goddamnit I'm missing this track again