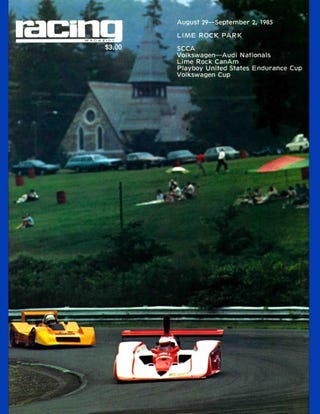 The third round of the Oppositelock Forza 6 Can-Am Championship at Lime Rock is today at 4:30 PM EST. If you'd like to learn more about the series, click the link and get all the info. Or, if you've already read the plan but haven't signed up yet, click here to go right to the sign up sheet.

If you're not racing with us, many of us stream the races on twitch, the links for which will be posted on race day.
Lime Rock. The shortest and most downforce heavy track on the calendar. Even so, cars will still reach 175 mph on the front straight because lol no weight or downforce. Should definitely be an interesting race. And I'll be there to host and take part in the insanity this time!
We had a good turnout for race 2, so hopefully we can keep that momentum going! See you all on track.